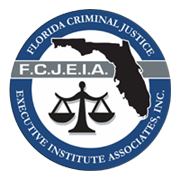 Membership Information

Membership in the Florida Criminal Justice Executive Institute Associates, Inc. is available to all graduates of the Chief Executive Seminar, Senior Leadership Program, Executive Leadership Seminar and the Florida Leadership Academy, the faculty of either of these programs, and staff of the Criminal Justice Executive Institute. Your membership in this organization will support the association in its efforts to promote collaborative efforts among the FCJEI Associates and their respective organizations, and its mission to provide educational opportunities for the criminal justice professionals of the State of Florida. Annual membership dues are only twenty-five dollars.

To retain the publication formatting of the original document, the application form is in Portable Document File (PDF) format. These files will print with excellent results.

FCJEIA Membership Application

NOTE: You must have the Adobe Acrobat Reader to view and print PDF documents. PDF files are identified by the Acrobat PDF icon.
The Adobe Acrobat Reader can be downloaded free from Adobe at : http://www.adobe.com/acrobat/readstep.html.

Additional information about Adobe Acrobat can be located at : http://www.adobe.com/acrobat/main.html